On my Own More than Words can say "Devon"
x
On my Own Gently Gale "Gale"

DOB: 04.09.2010

Gales Tagebuch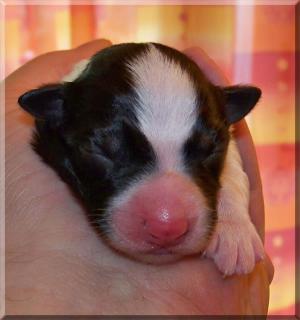 On my Own
Present for you
- Pia -
Hündin schwarz-weiss
HD: B - gen. Rotträger
MDR 1 +/+ - frei
kastriert
"Pia" hat ihre neue Familie gefunden,
darüber freue ich mich sehr.
Ihr weiteres Leben wird sie mit Gaby, Andreas und Aimy
"On my Own Lili Marleen" in Bakum verbringen.
Auf Ausstellungen werden wir sie
sehen und wenn alles klappt wird die kleine Maus
die zweite Zuchthündin bei
"Shadow of mine"
werden.
Warten wir ab, lassen wir sie wachsen und hoffen dass Wünsche in Erfüllung gehen :-))
Pia hat 8 Welpen mit unserem Zahid - leider musste Pia kastriert werden :-((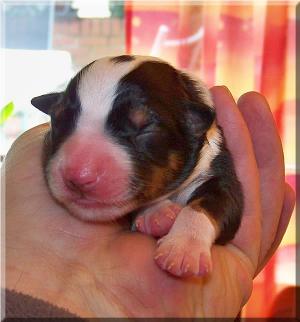 On my Own
Painted little Witch
- Molly -
Hündin tricolour

Diese kleine Zaubermaus
hat ihr neues Zuhause gefunden.
Sie wird mit Klaus und seiner Familie
ganz in der Nähe leben und glücklich sein.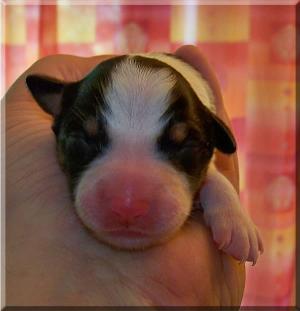 On my Own
Promise you made

- Lucie -
Hündin tricolour
diese kleine, zauberhafte Lady wohnt jetzt bei Renate und Norbert in Verl.
Sie bleibt ganz in der Nähe, sodass ich sie sehr oft sehen kann. Später, wenn "Lucie" größer ist, wird sich zeigen, ob sie Spass am Agility hat.
Lucie ist kastriert.

On my Own
Pure Magic
- Magic -
Rüde tricolour - kastriert
HD frei
BH/VT
Es ist entschieden :-))
Heiko hat heute seinen "Magic" ausgesucht.
Zusammen werden sie ins Agility einsteigen.
Mit zur Familie gehören als Zweibeiner Fabiola und das Border-Rüden-Rudel Merlin und
Loony "On my Own Incredible Loony" Angel's Sohn.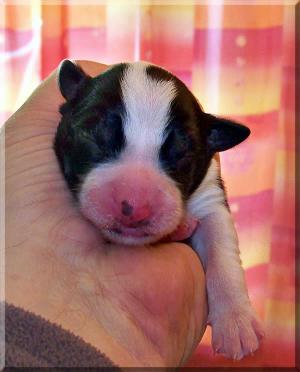 On my Own
Perfect for me
- Patch -
Rüde schwarz-weiss
HD: B - BH/VT
Ausdauerprüfung bestanden

Benny hat seinen "Patch" abgeholt und gemeinsam werden die Beiden in ihr neues Leben - Richtung München - Starnberger See- starten.
Die Zwei werden, wenn Patch etwas größer ist Agility machen
und wer weiss evtl. sehen wir Benny und seinen Jungen
ja mal auf einer Ausstellung.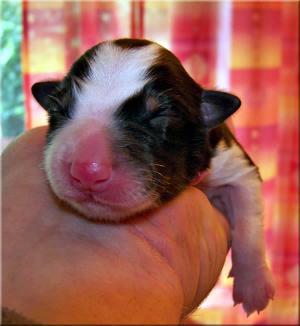 On my Own
Proud to be yours
- Pepper -
Rüde tricolour
HD und ED frei

Auch "unser kleiner Dicker" hat seine Familie gefunden.
Er zieht zu Frau Münster nach Lünen.
Er wird, wenn er größer ist am Pferd mitlaufen, die Hundeschule besuchen und ganz viel Spass in seinem Leben haben zusammen mit seinem neuen Frauchen.