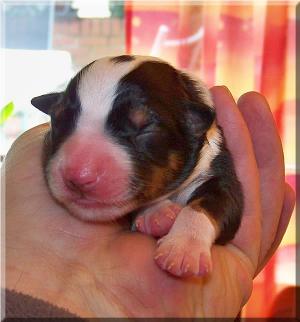 On my Own
Painted little Witch

- Molly -
Hündin tricolour
Diese kleine Zaubermaus
hat ihr neues Zuhause gefunden.
Sie wird mit Klaus und seiner Familie
ganz in der Nähe leben und glücklich sein.
On my Own
Pure Magic
- Magic -
Rüde tricolour
- kastriert
HD frei

BH/VT
Es ist entschieden :-))
Heiko hat heute seinen "Magic" ausgesucht.
Zusammen werden sie ins Agility einsteigen.
Mit zur Familie gehören als Zweibeiner Fabiola und das Border-Rüden-Rudel Merlin und
Loony "On my Own Incredible Loony" Angel's Sohn.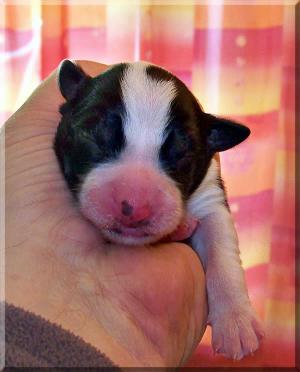 On my Own
Perfect for me

- Patch -
Rüde schwarz-weiss

HD: B - BH/VT
Ausdauerprüfung bestanden


Benny hat seinen "Patch" abgeholt und gemeinsam werden die Beiden in ihr neues Leben - Richtung München - Starnberger See- starten.
Die Zwei werden, wenn Patch etwas größer ist Agility machen
und wer weiss evtl. sehen wir Benny und seinen Jungen
ja mal auf einer Ausstellung.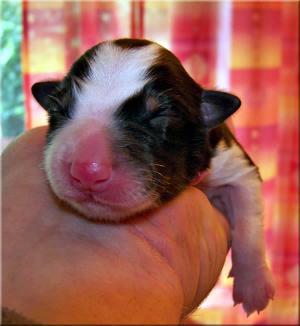 On my Own
Proud to be yours
- Pepper -
Rüde tricolour
HD und ED frei

Auch "unser kleiner Dicker" hat seine Familie gefunden.
Er zieht zu Frau Münster nach Lünen.
Er wird, wenn er größer ist am Pferd mitlaufen, die Hundeschule besuchen und ganz viel Spass in seinem Leben haben zusammen mit seinem neuen Frauchen.